The iSTEM Governing Board approved the iSTEM 2022-2023 Academic Calendar at their meeting in March. The 2022-2023 school year begins on Monday, August 15th, with the iSO (iSTEM Student Orientation) for New Students on Wednesday, August 10th & Thursday, August 11th. On Friday, August 12th the entire iSTEM student community will come together to renew friendships and celebrate a new school year.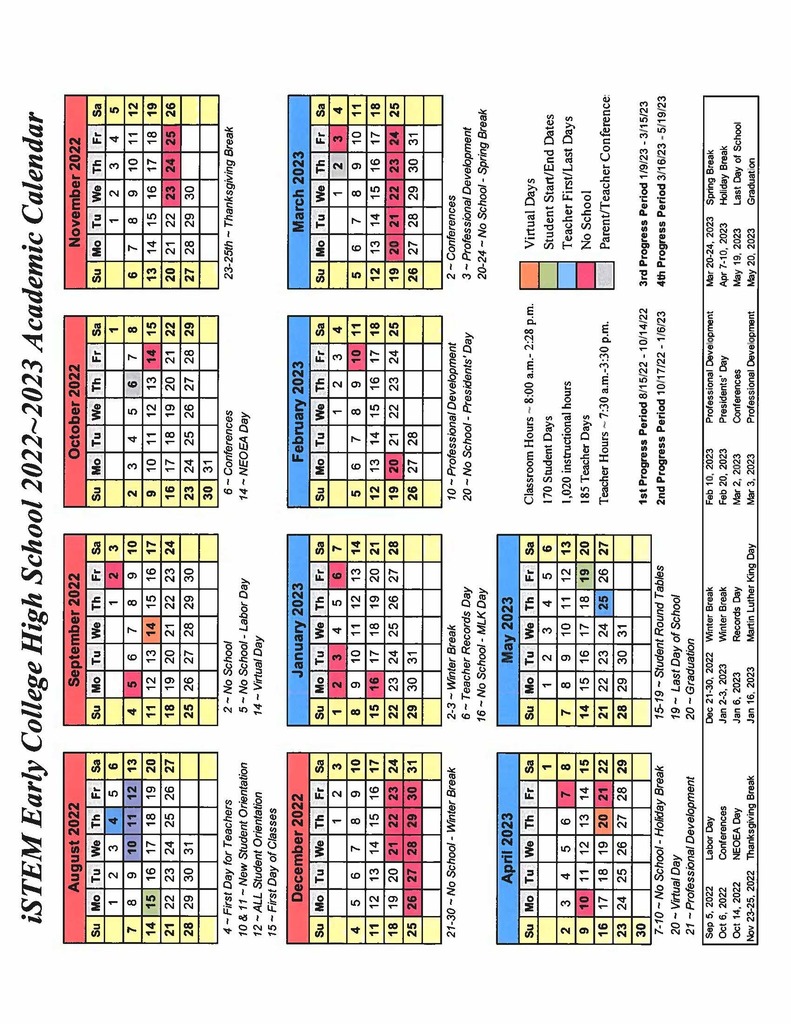 Attention Seniors and Senior Families The deadline is fast approaching for submitting your senior picture for the yearbook. Seniors should sent their yearbook photos to Mr. Zobel, our yearbook coordinator at
tzobel@istemghs.org
Don't miss out! You don't want to leave your senior picture choice to us and our selection of former school pictures. Send your picture soon. The deadline for submitting your senior picture is April 29th.
CCP Deadline Approaching: All current CCP students as well as any students planning CCP for the first time during the 2022-2023 school year must submit their CCP Letter of Intent and other participation documents by April 1st. Submitting the forms DOES NOT mean you have to take CCP classes next year. If want that option available, however, you must submit the forms. Select the link to download the forms. They can be submitted to Mrs. Case electronically or as a hard copy.
https://acrobat.adobe.com/link/track?uri=urn:aaid:scds:US:c7d4ff75-06cb-3d07-8663-4926b37306bf
Congratulations to Maddie McHugh, a 2022 NCWIT Aspirations in Computing (AiC) award recipient! Maddie was selected from more than 3,500 applicants from all 50 U.S. states, Washington, D.C., Guam, Puerto Rico, the U.S. Virgin Islands, U.S. overseas military bases, and Canada. The NCWIT Award for Aspirations in Computing (AiC) honors 9th-12th grade women for their computing-related achievements and interests, and encourages them to pursue their passions. Award recipients are selected based on their aptitude and aspirations in technology and computing, as demonstrated by their computing experience, computing-related activities, leadership experience, tenacity in the face of barriers to access, and plans for post-secondary education. Since 2007, more than 22,000 students have received an Award for AiC. Maddie is a member of iSTEM's Cohort 6 (Sophomore Class).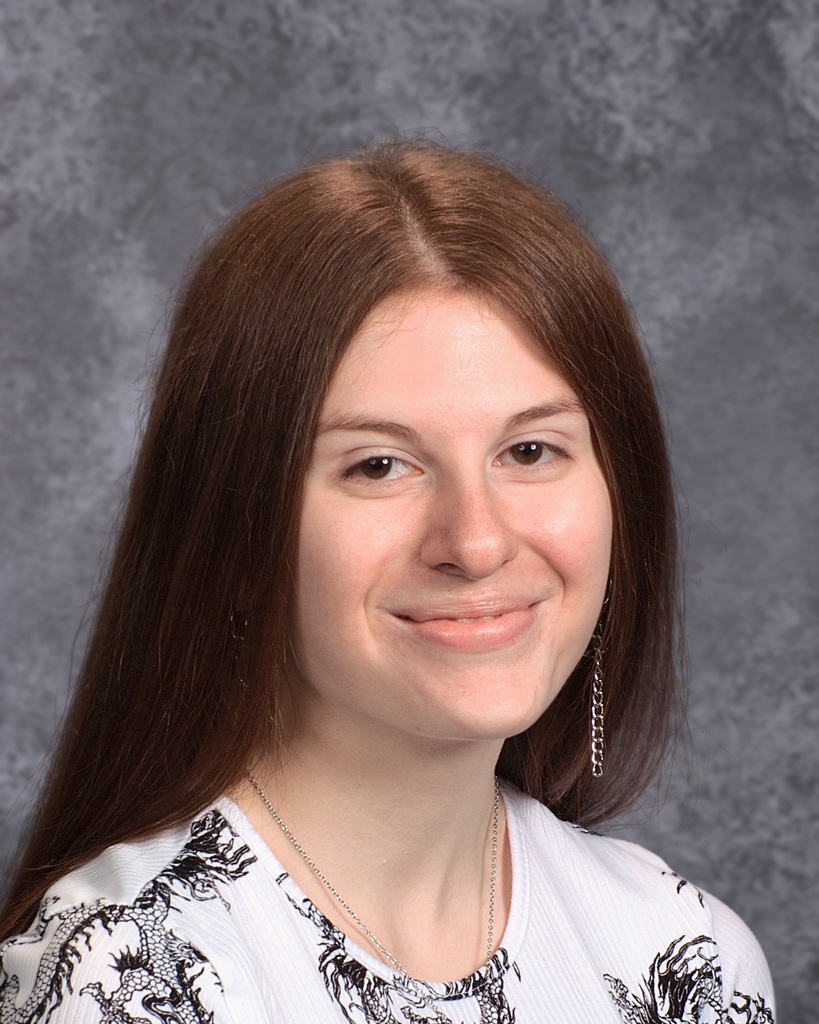 Kent State is hosting an Open House at the College of Podiatric Medicine on Saturday, March 26th. "High school students will be able to interact with current podiatric medical students, practice some basic sports-medicine oriented taping practices, test out their suturing skills, and even participate in a virtual reality lab where they can view the human body." This is a great opportunity for any student considering a career in medicine. Registration is required. See the flyer for more information and register at
https://bit.ly/37uvTx0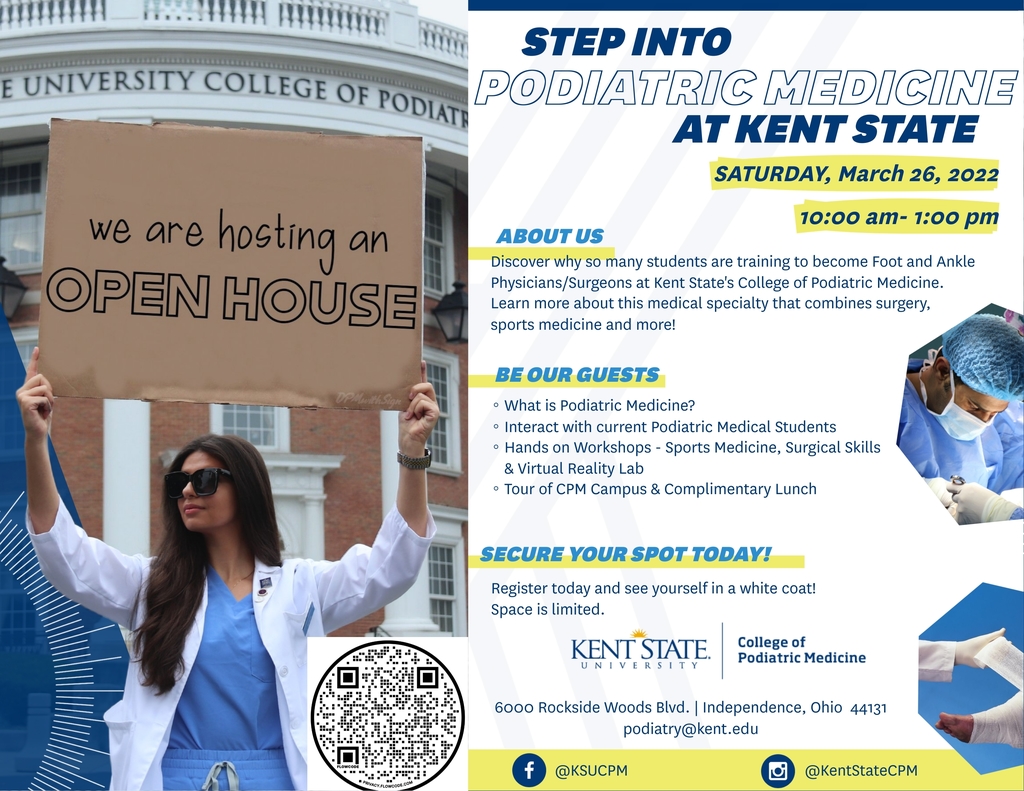 There are three opportunities coming up for students to explore college options. 1. A traditional college fair will be held at the University of Akron on April 5th from 9 - 11 am. Registration is required and can be done at
www.strivefair.com
. 2. Orange High School is hosting a college fair highlighting colleges that have a track record of providing excellent supports for learners. It will be at Orange High school on April 12. There will be a speaker from 6-7 and the college fair will follow from 7-8. 3. Lakeland Community College is hosting a Spring Campus Visit Day and Information Fair on Saturday April 30th from 10:00 to noon. Learn more at lakelandcc.edu/visit to learn more!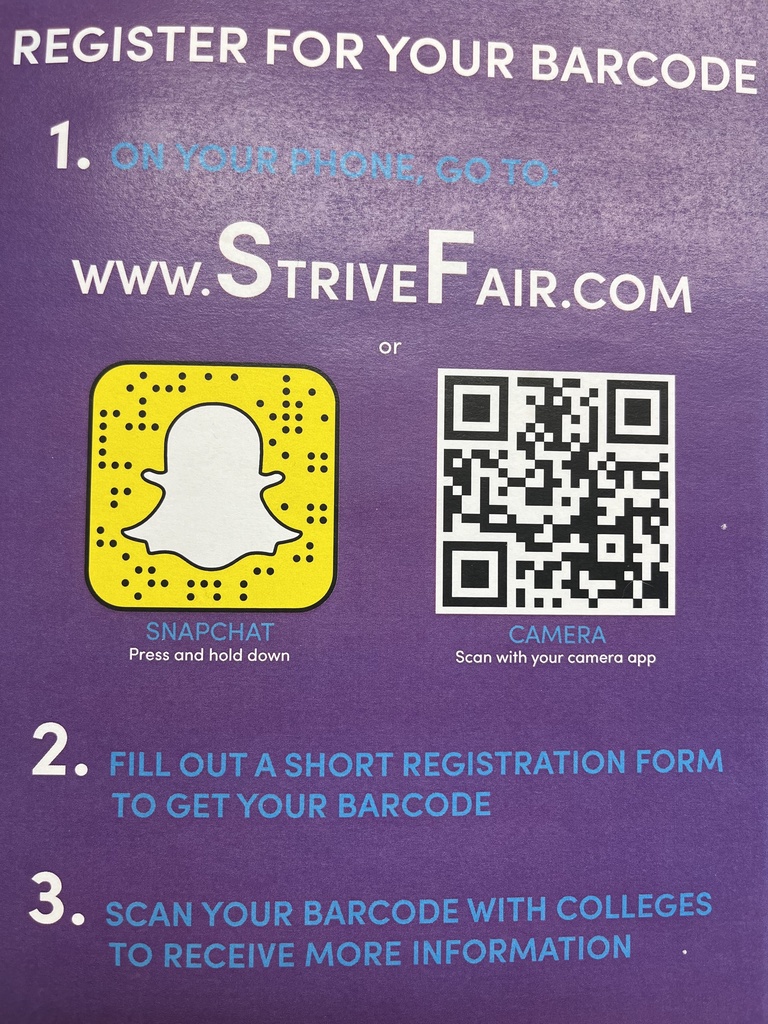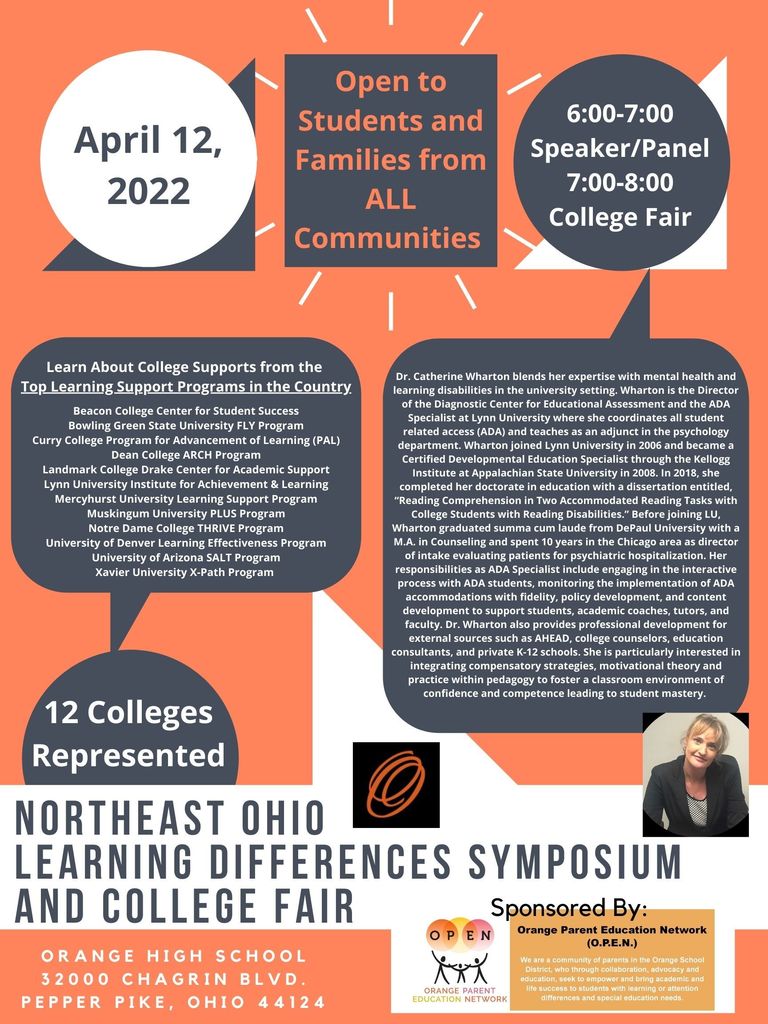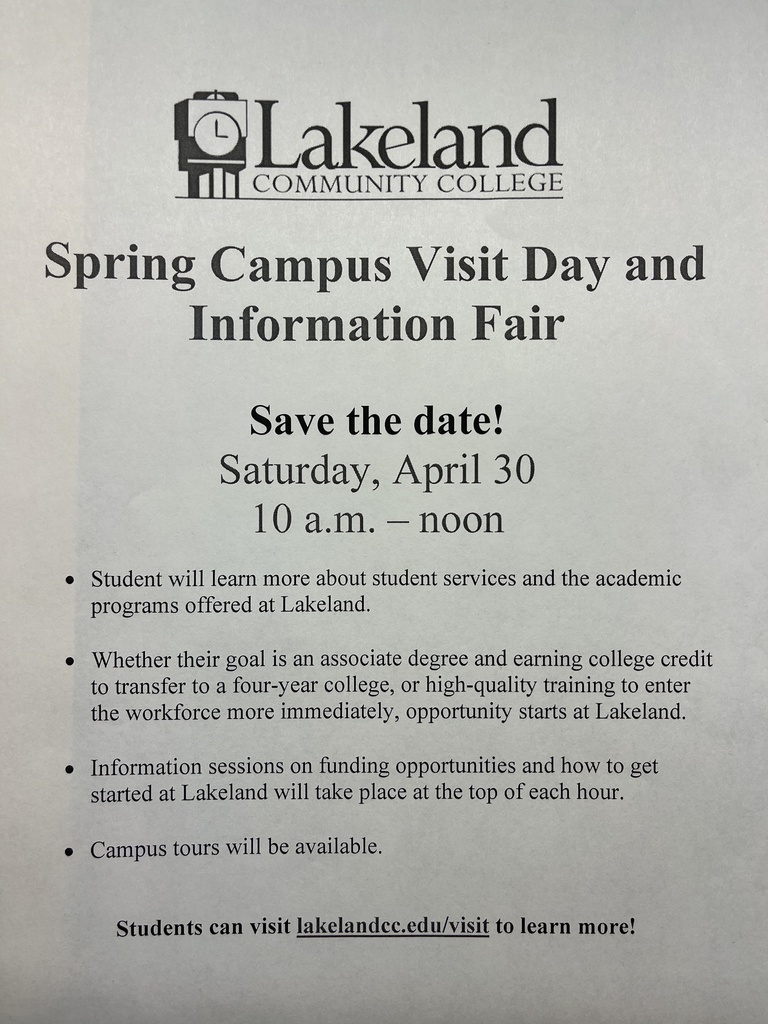 Any 10th, 11th of 12th grade iSTEM student living in Geauga County is invited to apply to GGP's summer internships program - Summer Incubator 22. This paid internship pairs high school students with local businesses for a one of a kind work-based learning experience. Learn more and apply at
https://bit.ly/GGPSIPYouth22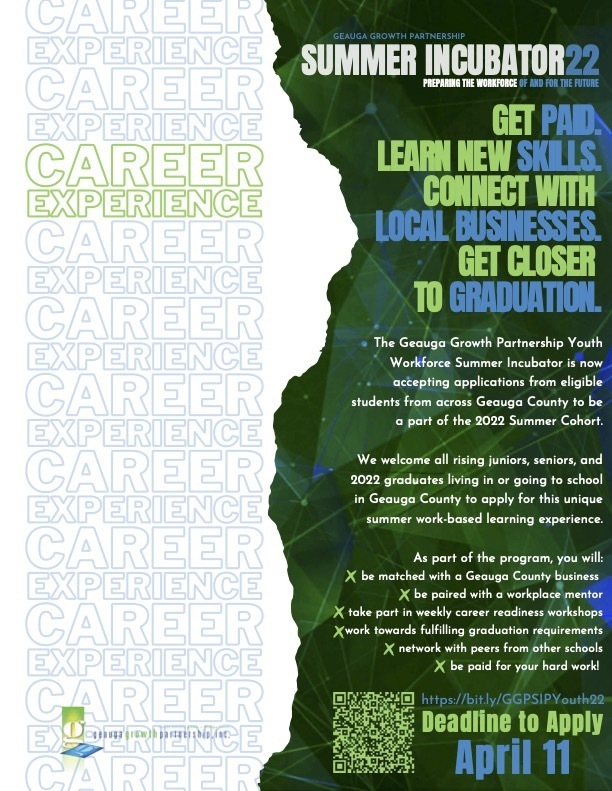 Seniors' iSEE (Senior Exploration Experience) are in full swing. The Facebook page that Logan created for the Hambden Fire Department Fire Explorer's program already has 2000 views!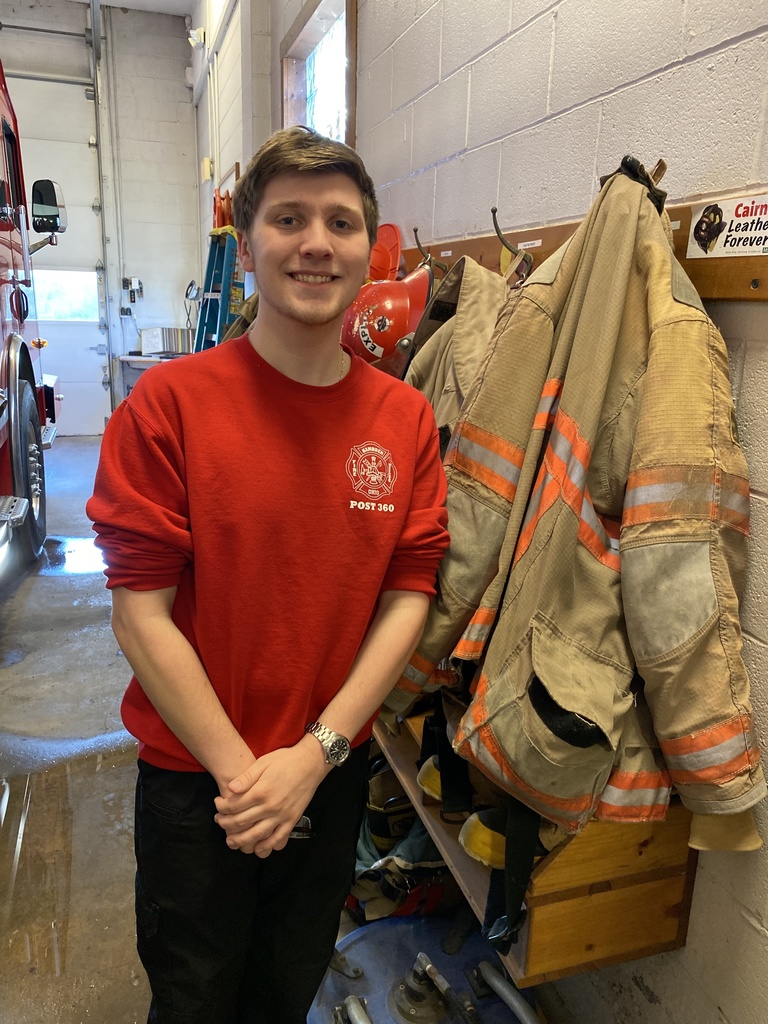 Due to cold, blustery weather conditions, iSTEM will NOT be participating in today's St. Patrick's Day Parade.
Having fun at Rocket Mortgage Field House with our GGP friends and the Cavs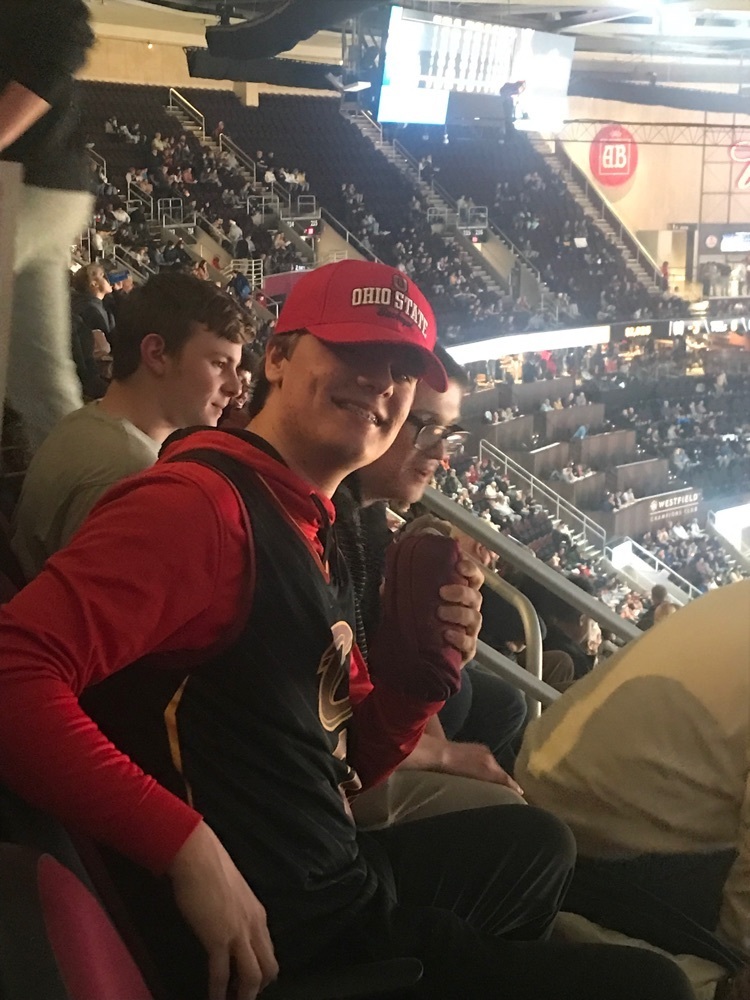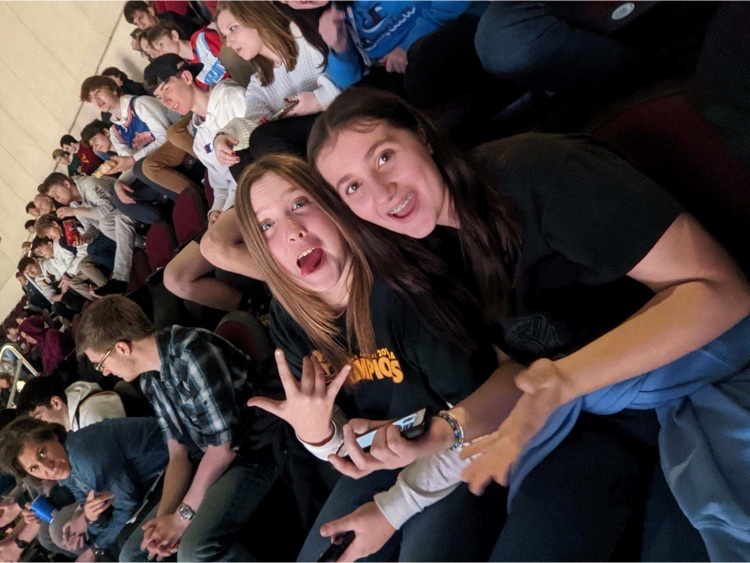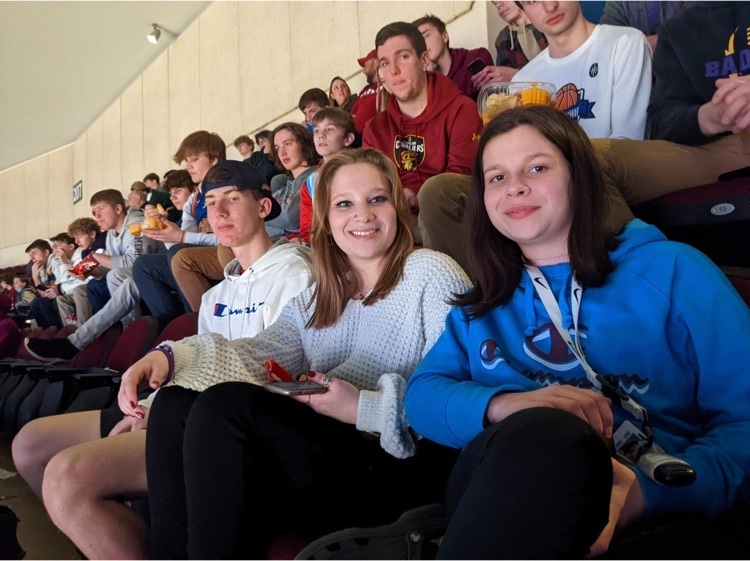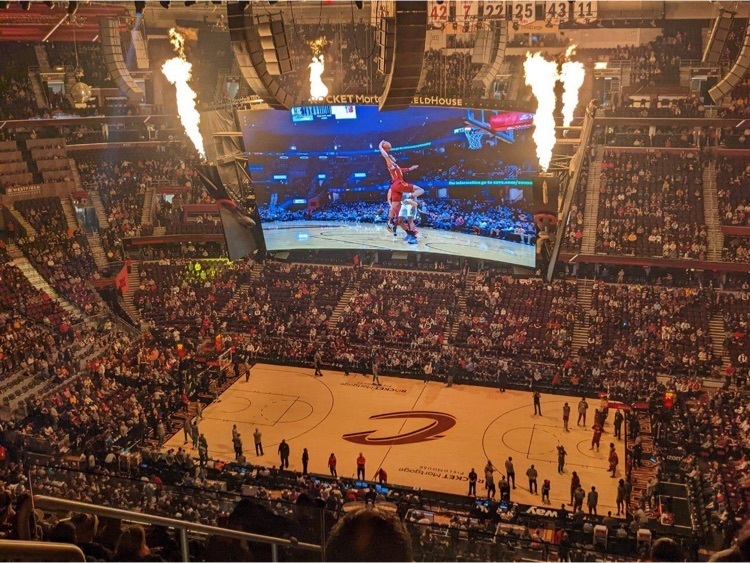 iSTEM students spend time with Cleveland Cavaliers employees exploring career opportunities behind the scenes at Rocket Mortgage Field House and with the Cavaliers. Following this career exploration students will spend time cheering on their favorite CAVS players. This opportunity was made possible through a partnership with GGP-Geauga Growth Partnership.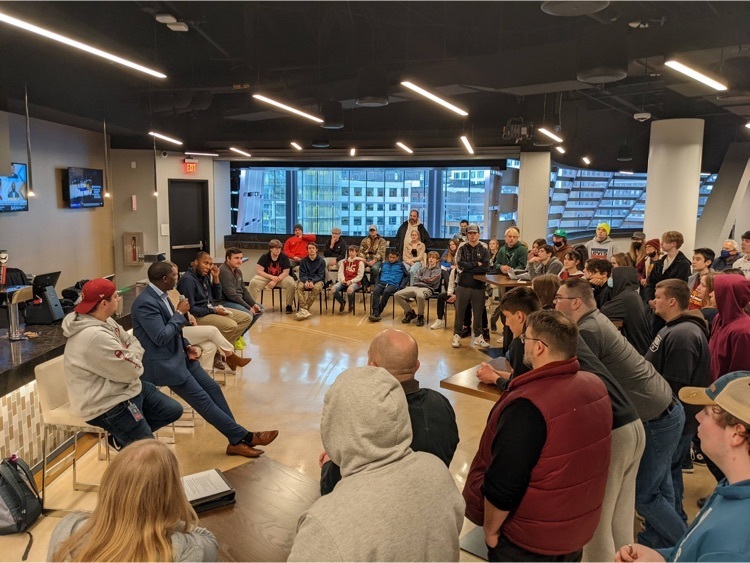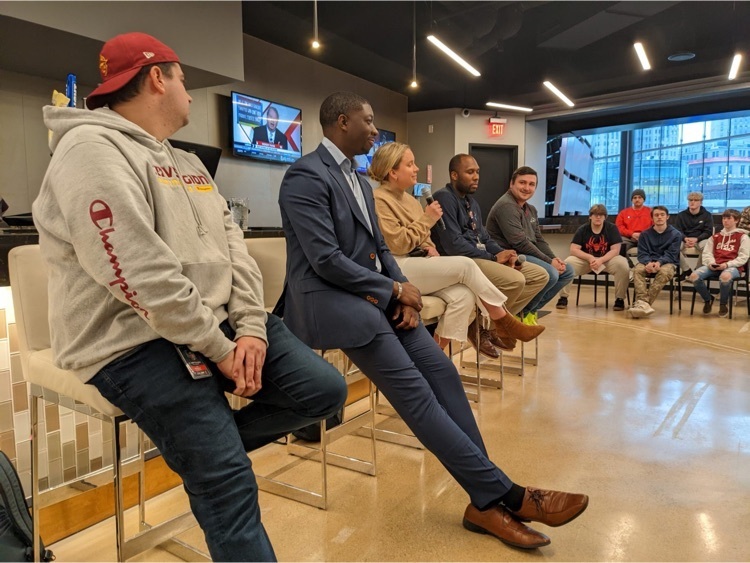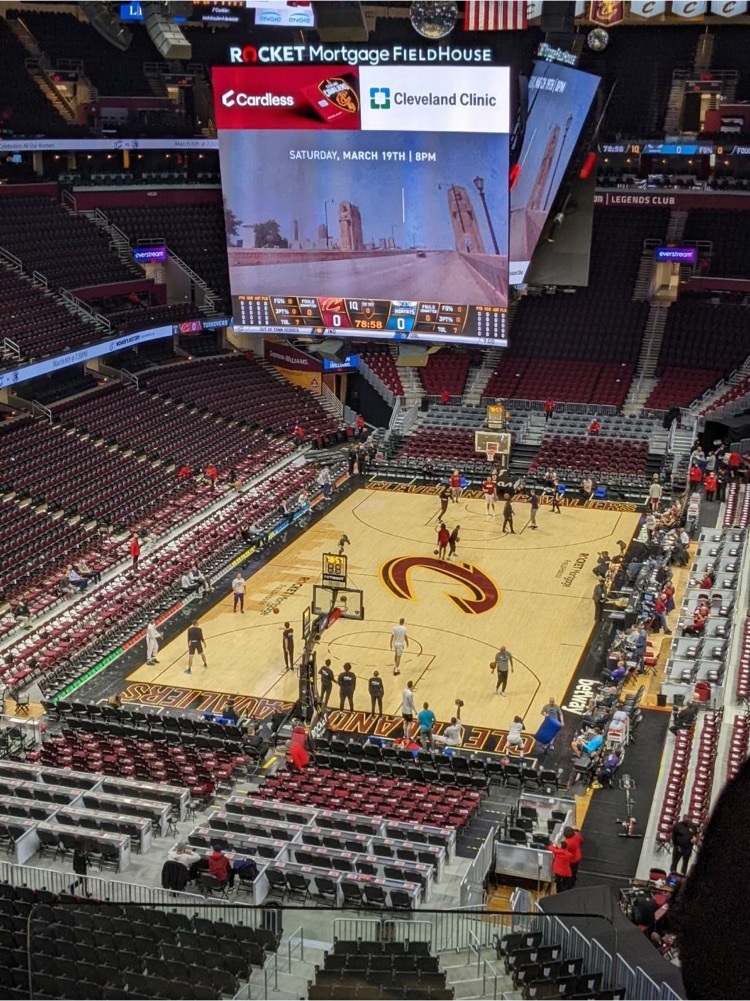 iSTEM Juniors will participate in the ACT on Tuesday, March 1st. iSTEM students not participating will attend iSTEM classes remotely/virtually. iSTEM will continue to operate the Newbury to Auburn bus run as well as our Lakeland Community College bus runs. Students attending Auburn Career Center (seniors) and Lakeland Community College students may ride their normally scheduled bus to iSTEM or may use their normal mode of transportation. We will have a designated area at iSTEM for Auburn seniors or Lakeland Community College students who use iSTEM as a transportation hub or need to participate in our courses remotely. Students will be dismissed following the ACT. Students utilizing bus transportation will be dismissed at 2:10 p.m. to meet their connecting bus at Auburn or will be transported to the Newbury drop-off area.
Geauga Growth Partnership (GGP) has invited iSTEM to participate in an exciting event with the Cleveland Cavaliers organization. On Wednesday, March 2, iSTEM students will have the chance to learn first hand about career opportunities within an NBA franchise and attend the game that night against the Charlotte Hornets. Admission costs and transportation are being covered by GGP. This event can accommodate 18 students. Students must register to participate. Students registering after the spots have been filled will be put on a waiting list. Registration closes February 23rd at 3:30 pm. Access the form at:
https://forms.gle/CRdNHmp5PhDeTw7j7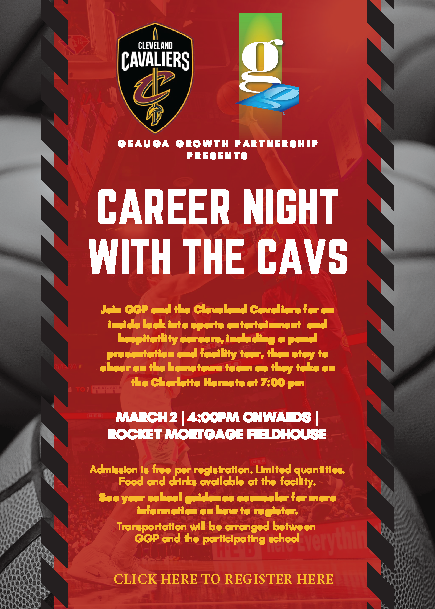 Although in person college fairs are still being impacted by Covid-19, colleges have gotten better about providing virtual options for students and parents. The National Association of College Admissions Counselors (NACAC) is hosting a wide variety of them during second semester. More information and registration is at
www.nacacattend.org/fairs
. The University of Akron will be hosting an in person college fair in April. More information and registration can be found at
https://oacac.wildapricot.org/event-4628284
Due to power and internet outages impacting iSTEM, all classes will be remote on Wednesday, February 9th. Classes begin at 8:00 a.m.
iSTEM will remain closed on Friday, February 4th. All classes will be held remotely beginning at 8:00 a.m.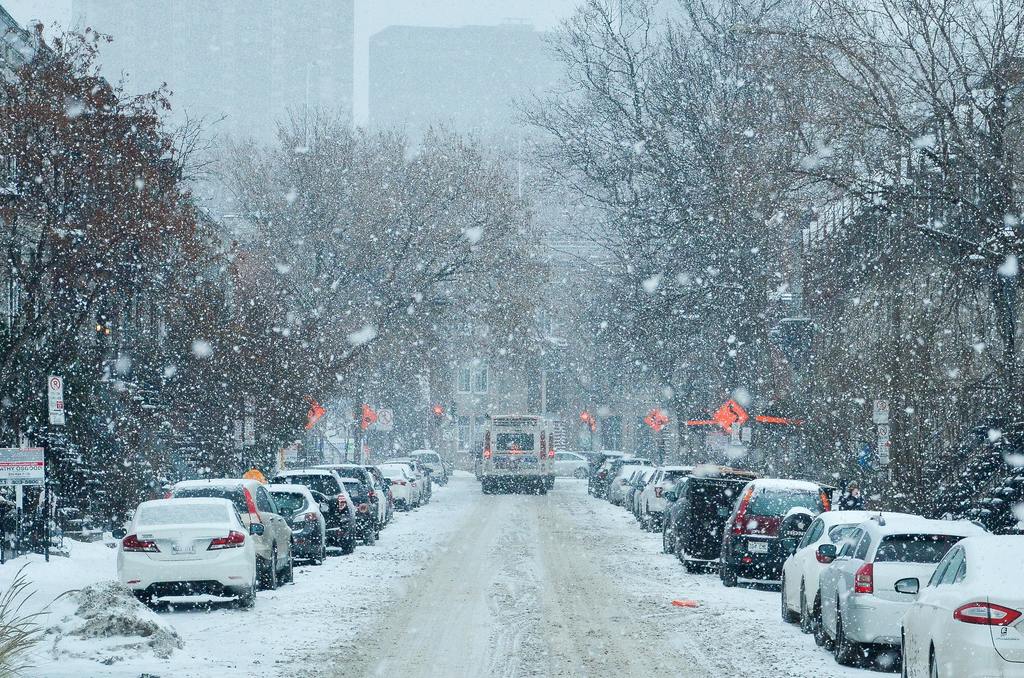 Due to the weather warnings and the anticipated conditions, iSTEM will be remote on Thursday, February 3rd and Friday, February 4th. All classes begin remotely at 8:00 a.m.