The iSTEM Governing Board is seeking applications to fill an upcoming Governing Board vacancy. iSTEM, an independent, public, STEM school located at 1800 Mentor Ave, Painesville Twp., is seeking interested individuals that work or live in Lake, Ashtabula, or Geauga County and have an interest in STEM education or have a STEM background. To apply please email your resume and a statement as to why you would like to serve on the iSTEM Governing Board to: • Dr. Anthony Podojil, iSTEM Board President, at
wghs97@aol.com
and • Greg Slemons, iSTEM Treasurer, at
gslemons@escwr.org
THE DEADLINE TO APPLY IS DECEMBER 27, 2022.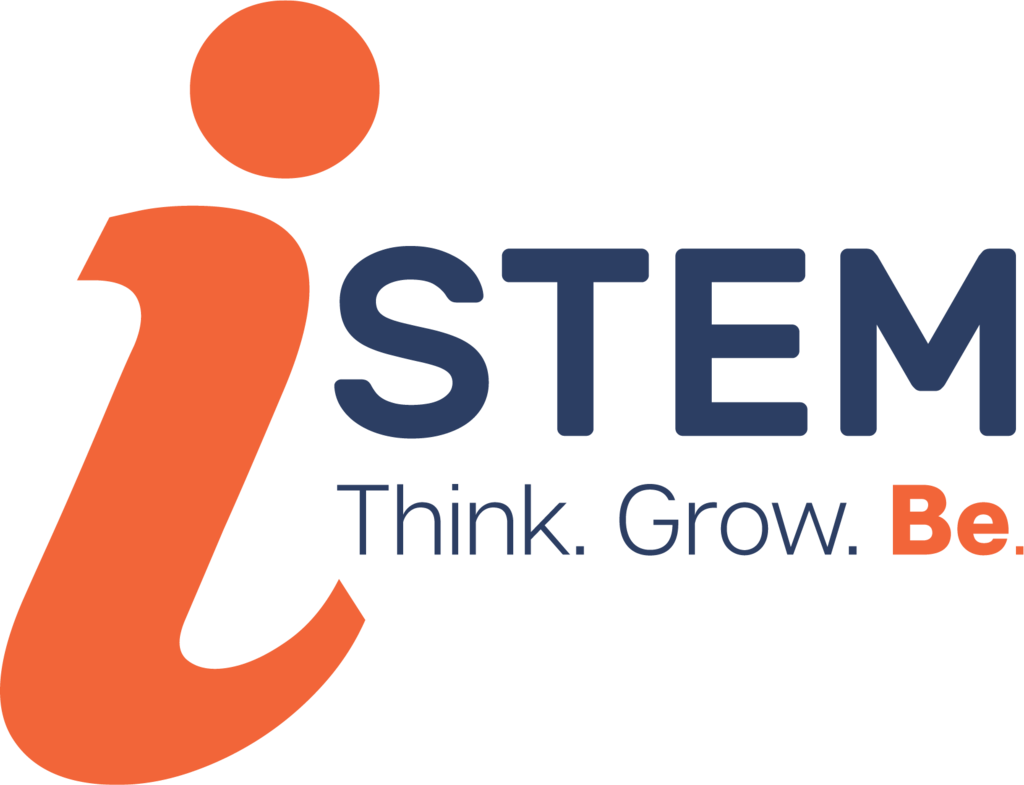 The iSTEM Leadership Club is holding a Candy Cane Gram event to add a bit of excite "mint" to our days. Candy Cane Grams will be sold Monday, December 12 through Friday, December 16. The price is 50 cents with the proceeds going to the Spring Dance.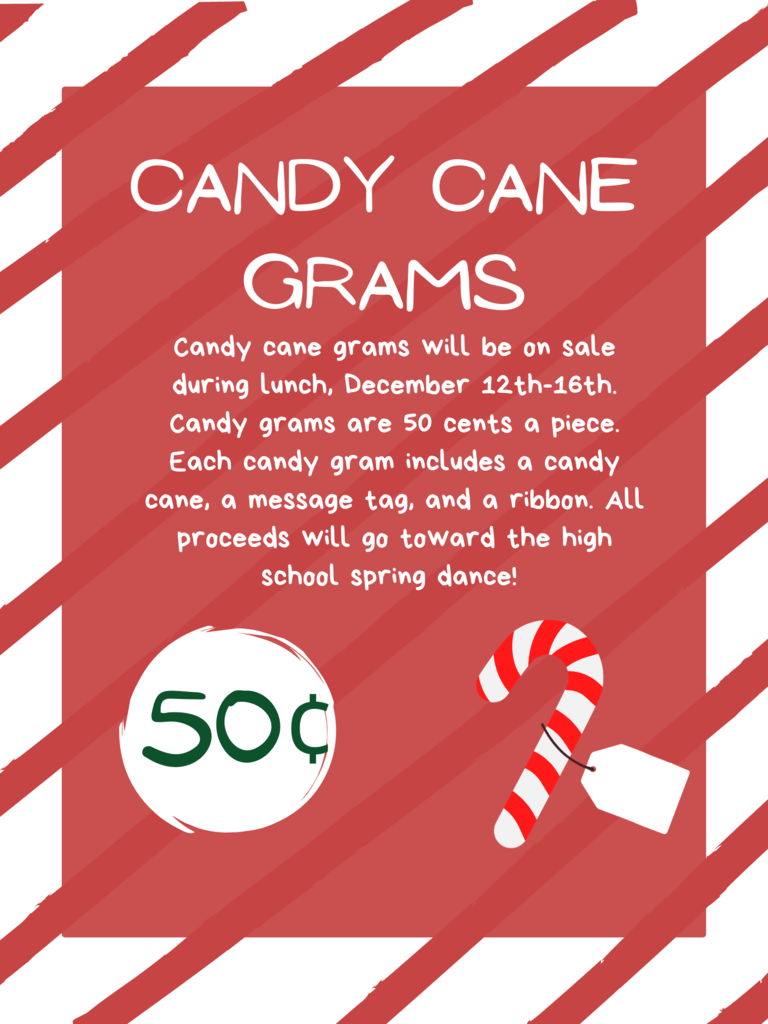 Are you considering taking classes at Lakeland Community College? Virtual Information Session Week is the perfect time for students and their guardians to learn more about Lakeland from the comfort of their own homes. Register for sessions using the PDF posted on our website:
https://www.istemghs.org/documents/ccp-documents/lakeland-ccp/288967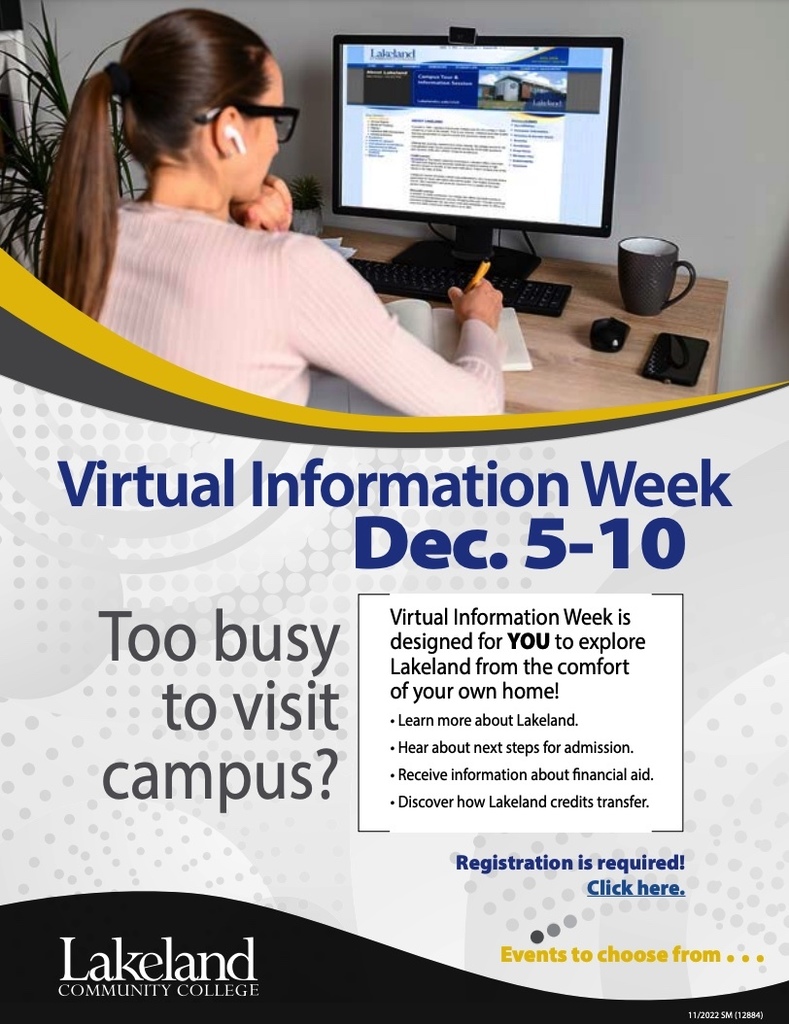 Reminder: iSTEM is hosting a Family and Community Engagement Night on Monday, November 28th at 6:30 p.m. in the iSTEM Gym.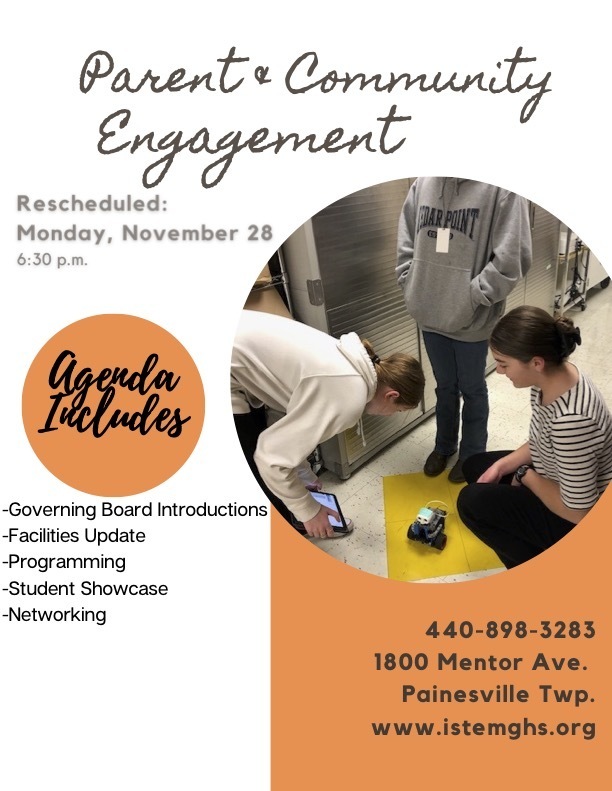 J-Term is back. After several years without a J-Term, iSTEM has brought back J-Term for remediation towards mastery. High School Mastery students at the 75% threshold or Middle School students at the 80% threshold by December 20th have the opportunity to have 2 remediation free days on January 4 and January 5. See attached flyer for more details.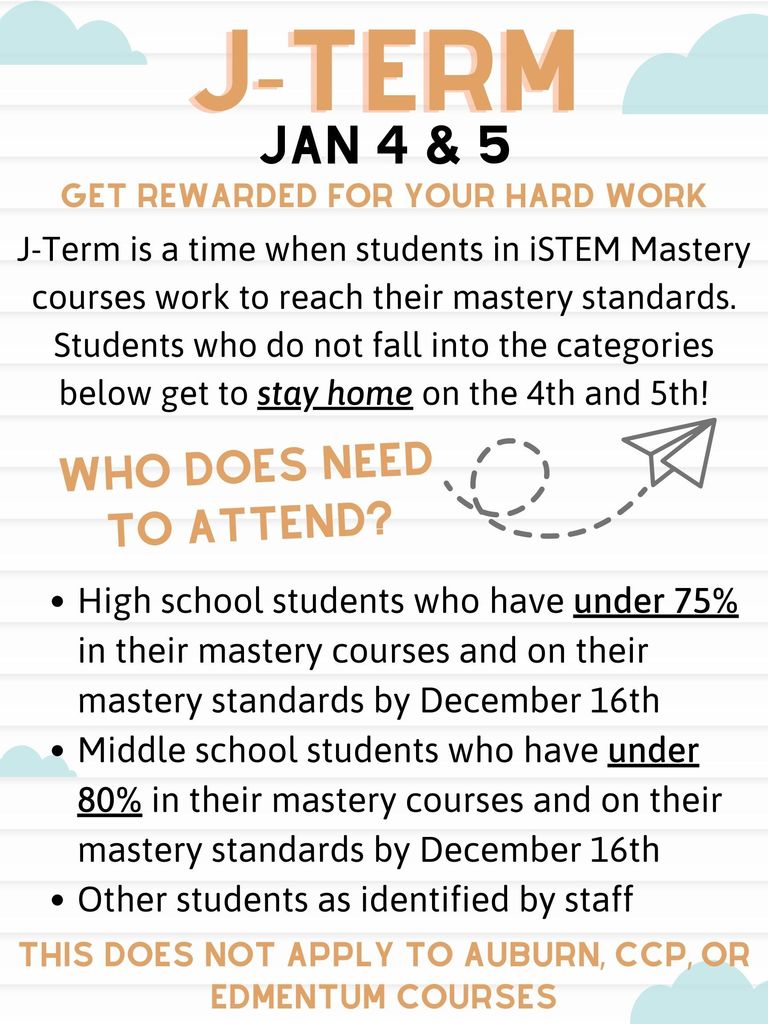 Due to weather conditions, our Family & Community Engagement event has been rescheduled. The new date is Monday, November 28 @6:30 p.m. Please check your email for the link to the RSVP form.
Due to our snow day, Game Night has been moved to Thursday, December 1st from 2:30 - 3:30 pm. Please reach out to Ms. Cornman if you have any questions, or if you would like to sign up. Sign-up is now open until Wednesday, November 30th. Please see the updated flyer below.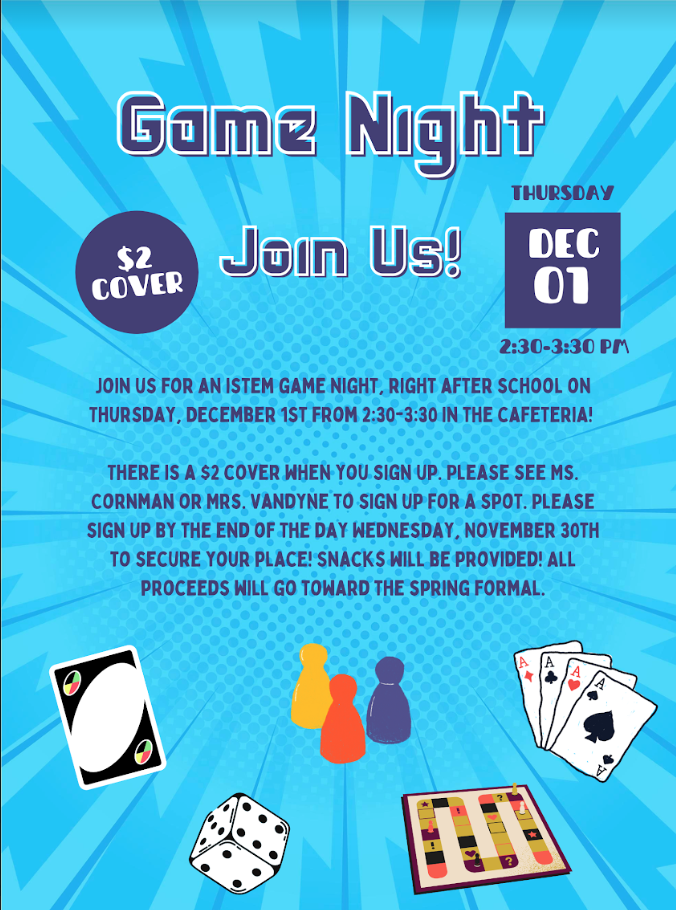 The Thanksgiving Food Donation Drive has been extended through tomorrow, Friday, November 18th. Please bring any donations you have to Ms. Cornman's room (room 12 upstairs) tomorrow morning. The items will be counted and the winning cohort will be announced during the Town Hall Meeting during STEM. The cohort with the most donated items per student will win donuts this Monday, November 21st! We appreciate all of the donations we have received! Thank you for your help and support.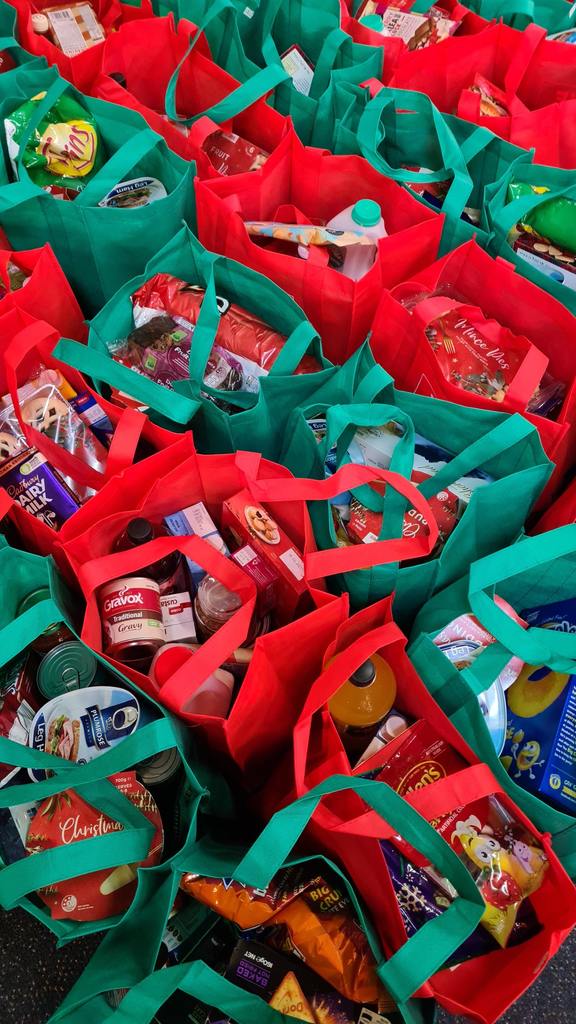 Logan Senning, a senior at iSTEM, has been named as a Commended Student ​in the 2023 National Merit Scholarship Program. The National Merit Scholarship Corporation recognizes students who have demonstrated outstanding potential for academic success as a results of the PSAT/NMSQT assessment. "Commended students represent a valuable national resource is vital of educational excellence in our nation." commented a spokesperson for NMSC. Congratulations Logan!
Congratulations Jack! Jack Adkins, an iSTEM and Auburn Career Center Technology Engineering and Design student was elected to a Skills USA Regional Officer Position last Friday! Jack will find out what position he gets at the SkillsUSA Leadership Training in January. Congratulations Jack, iSTEM is so proud of your accomplishments.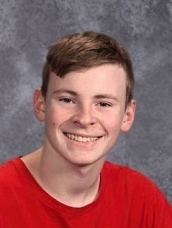 Join us for a Parent and Community Engagement gathering on Thursday, November 17th at 6:30 in the iSTEM gym.
The iSTEM Leadership Club is hosting their first game night of the year. Game Night is on Thursday, November 17th from 2:30-3:30 in the iSTEM Gym. The cost is $2.00 with the proceeds going to the Spring Dance. See Ms. Cornman or Mrs. VanDyne to sign-up. You must sign-up by Wednesday, November 16.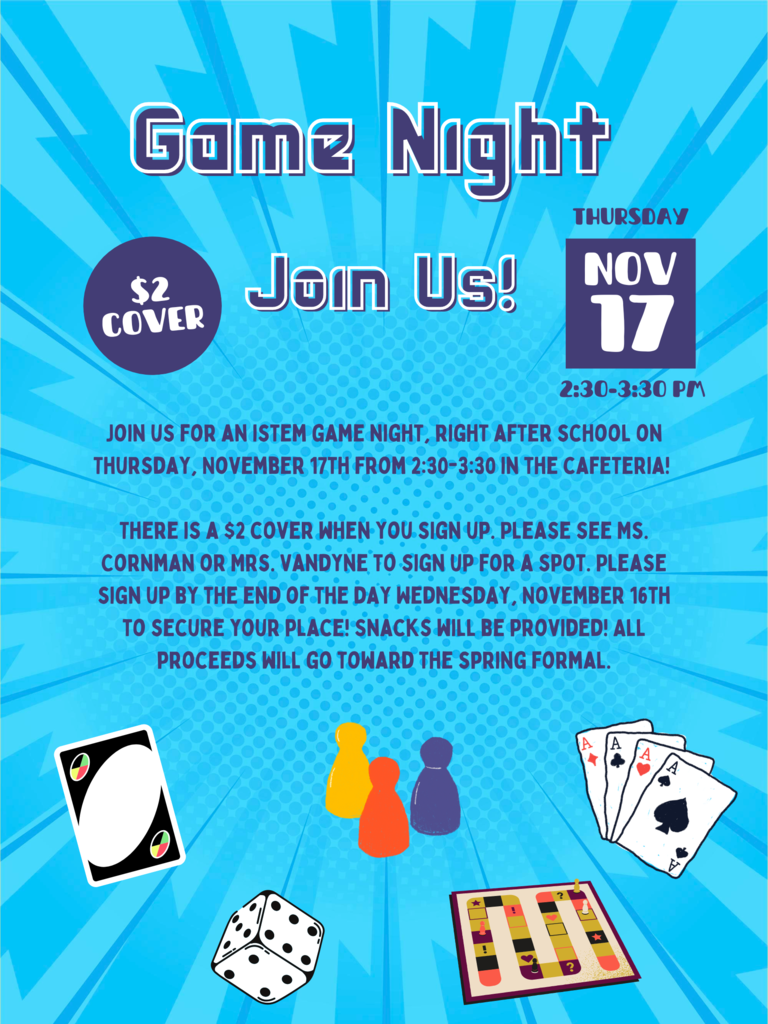 This year the iSTEM Leadership Club will host their annual Food Drive, Monday, November 14-Thursday, November 17. iSTEM will donate to a food pantry in Lake and Geauga Counties. iSTEM is known for its caring school community. If you can help, it would be greatly appreciated. A suggested donation list is included on our flyer.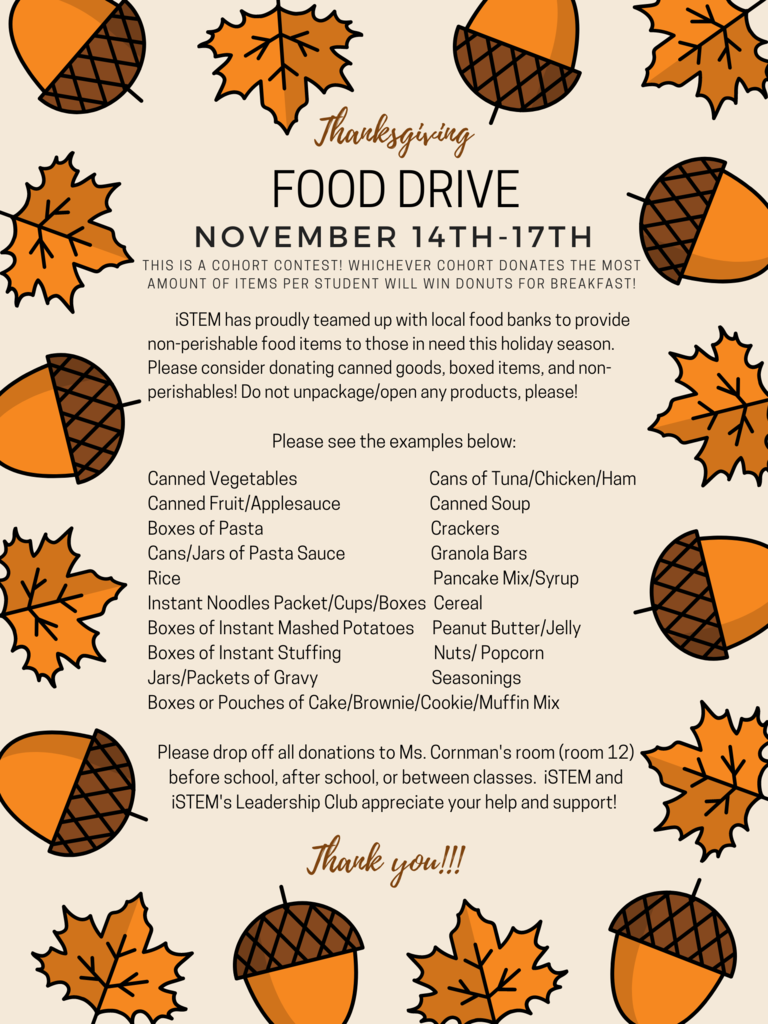 Shadow students jump right into a design challenge aimed at building collaboration and communication, one of iSTEMs guiding habits.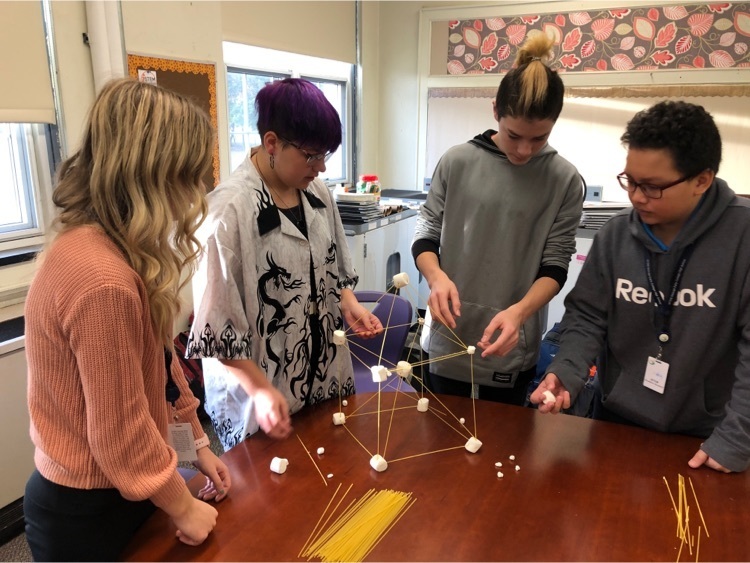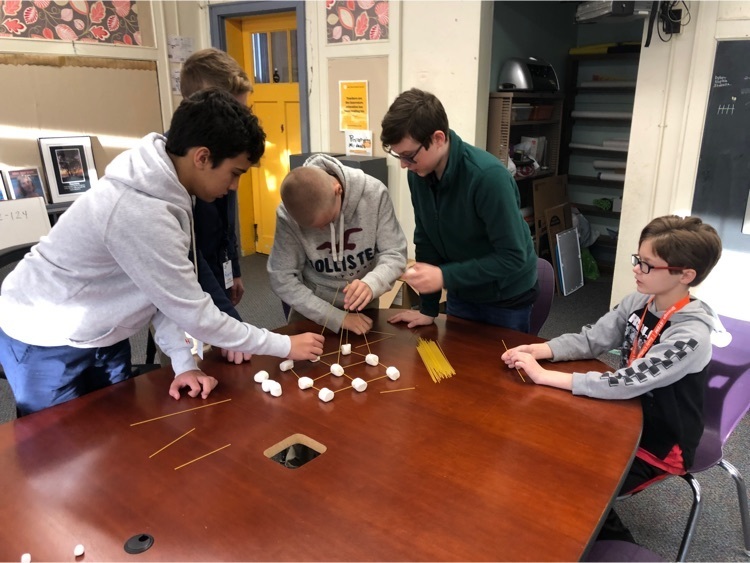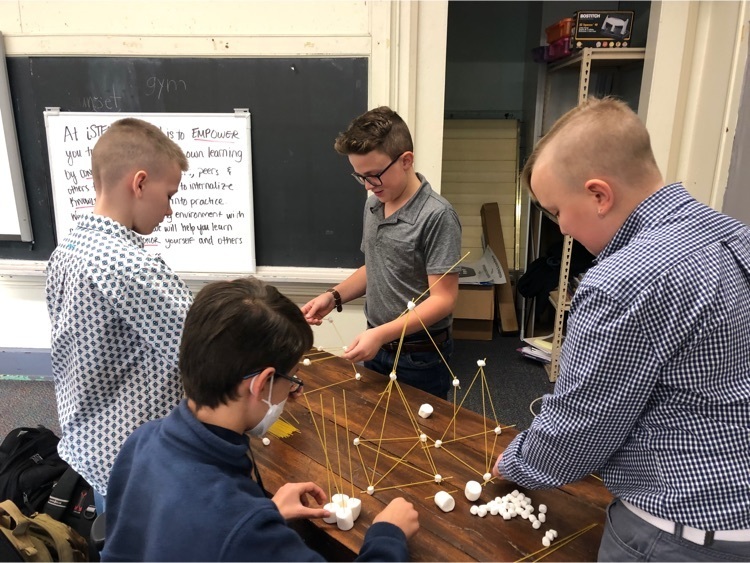 Senior students and parents check your email and text messages for the registration link for iSTEM's FAFSA filing event that will be held on Saturday, November 5th from 11:00 - 2:00. Each family that signs up will have 45 minutes with our LEAF advisor to receive one on one assistance with completing the FAFSA. Contact Mrs. Case if you need the link and did not receive it.
Show off your school spirit by participating in School Spirit Week: Monday, October 31st. Monday - Character Costume Day Tuesday - Twins/Triplets/Quad Day Wednesday - Sports Day Thursday - Pajama Day Friday - Flannel Friday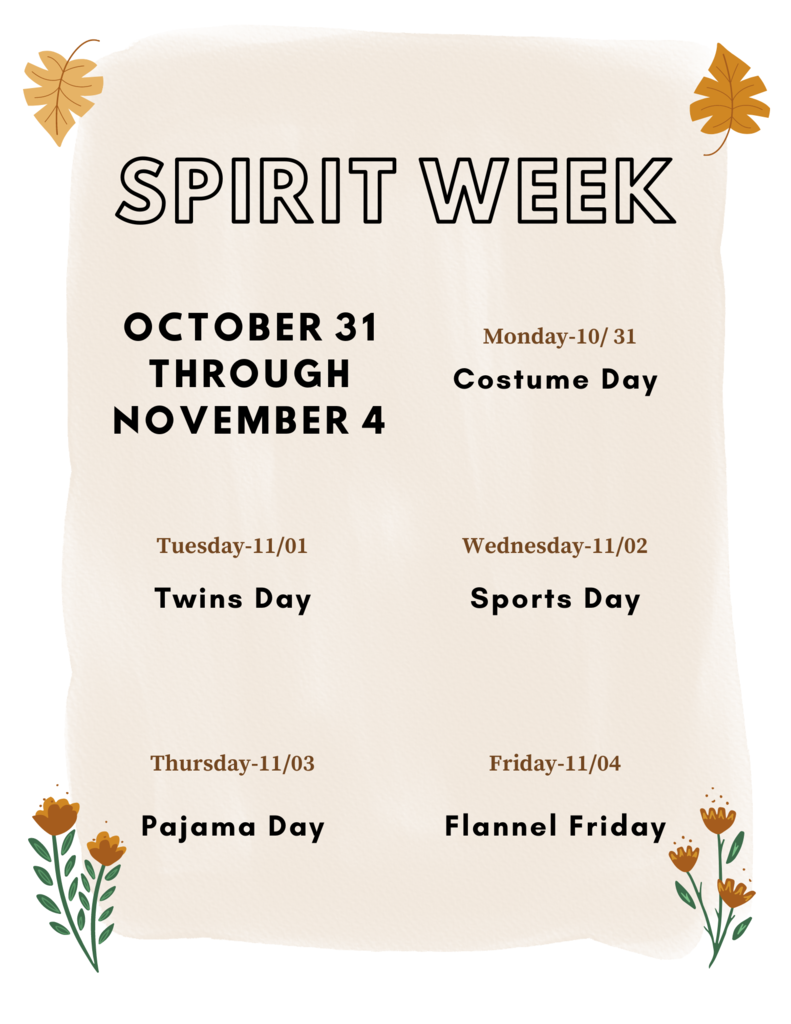 Dr. Falin's chemistry students took a few minutes out of their busy lab to snap pictures sharing the latest in chemistry fashion.
Seniors - Kent State University is waiving its $50 application fee from now until November 1st. If KSU is on your list of schools, submit your application through their website or the Common App before November 1st to take advantage of fee waiver!
It's time to pick out your favorite wardrobe pieces and put them together for our annual school picture day. Individual school pictures will be taken on Friday, October 28th. All students will be asked to have their picture taken for their student ID cards. Pictures will also be used for our school yearbook. Seniors may use this picture for the yearbook or can send the yearbook team their preferred senior picture. More information will be sent to seniors and their families about senior pictures.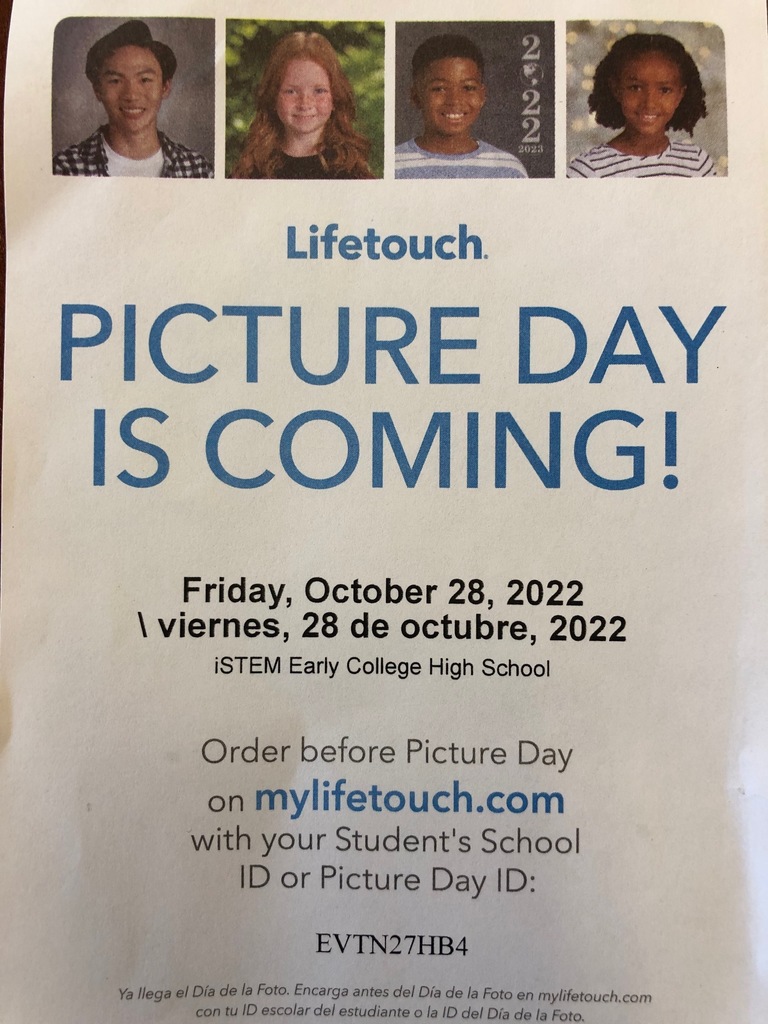 Our eighth grade collaborators are learning about life in the lab. Science students were given samples of several elements and needed to identify the element based on the properties they could observe (density, color, etc.). Looks like it was a successful hands-on experience.